I always welcome any chance to be outside, enjoying a beautiful day in the Ozarks. And if I can do so while spending some kid-free quality time with my husband – even better.
Such an opportunity came my way a few weeks ago on a picture-perfect late summer day, complete with azure skies and balmy temperatures. While the kids were at school, my husband and I seized the moment, dusted off our golf clubs and zipped across town to Schifferdecker Golf Course.
Situated on historic Route 66 (Seventh Street) and Schifferdecker Avenue, Schifferdecker is Joplin's only public 18-hole course. Designed by Jim "Slat" Larimere, it opened on June 29, 1922, and each year it hosts the Ozark Amateur, one of the oldest medal-play tournaments in the U.S.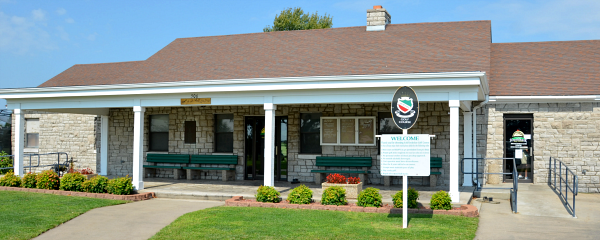 While I wasn't expecting to win a trophy on the day we went (I hadn't played since before having kids), I did hope to learn a tip or two from my, ahem, ever-patient husband who is much more experienced than I am at playing golf.
We checked in at the historic clubhouse, and took a moment to look around the inside which is filled with photos of past golf champs like Leonard Ott, a local pro who won the 1929 Ozark Amateur.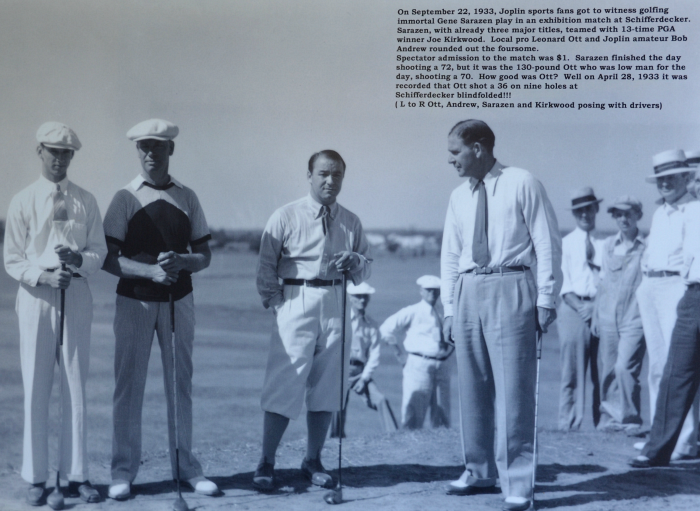 There's also a map hanging on the wall, dated April 4, 1965. It gave me an overview of what I could expect on the course that day.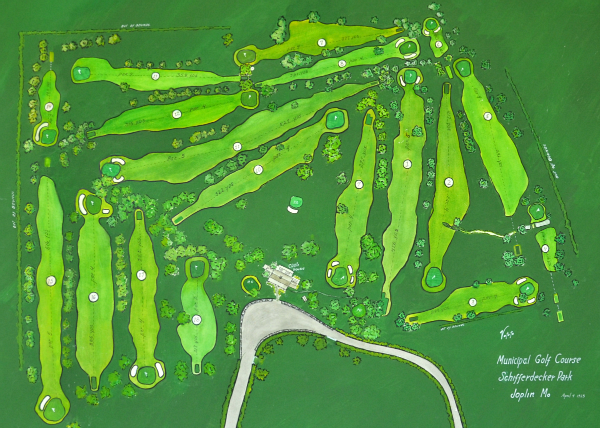 In order to cover that distance efficiently (like, before the kids got home from school), my husband and I picked up the keys to these fancy wheels.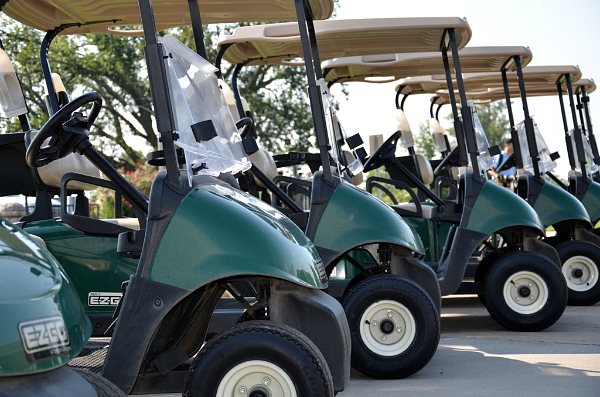 At the first hole, I was excited to reacquaint myself with my favorite golf club, the driver, and to hear the thwacking sound it makes when it contacts the ball. I couldn't wait to see my ball sail over hundreds of yards of Schifferdecker's Bermuda fairways.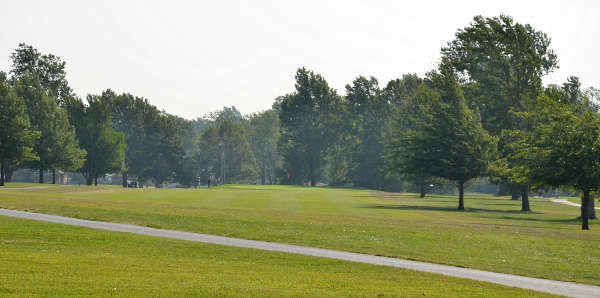 Did I say yards? I meant feet. And not hundreds of them. But, hey, a girl can dream.
While the course is relatively flat, there are some small rolling hills. Growing up in Illinois, I was used to flat golf courses, so when we came across this periscope at the second hole, my husband had to explain its purpose to me.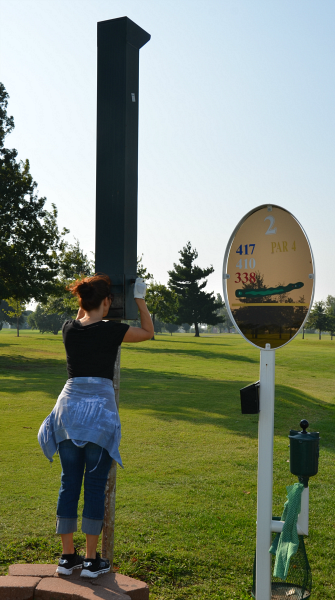 He instructed me to look through the periscope to see if the golfers in front of us had finished playing the second hole and had cleared the valley. Luckily I checked; otherwise my super fierce drive might have knocked one of them out cold.
I'm glad I didn't hit anyone that day, and I'm relieved that I never had to fish my ball out of any water, either. Fortunately, Schifferdecker's course only has two areas of water, and my ball somehow managed to avoid them.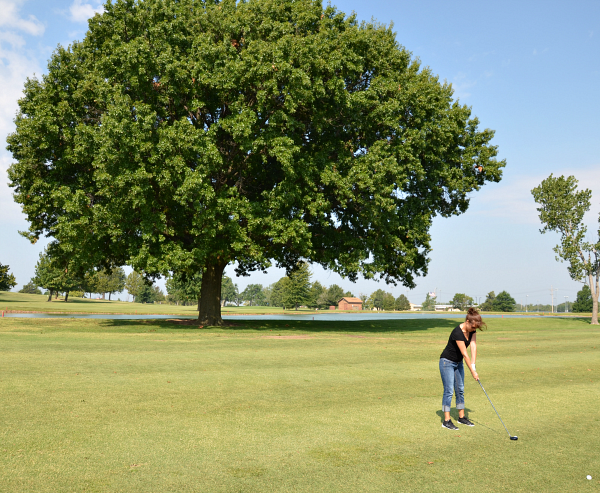 While my favorite part of the game was driving the ball down the fairway, my best strokes that day proved to be on the green. After all, I've honed my putting skills after years of mini-golf with the kids.
What are the best things about playing golf at Schifferdecker Golf Course? It's open year-round, it's accessible to golfers of all skill levels, and the fees are very reasonable.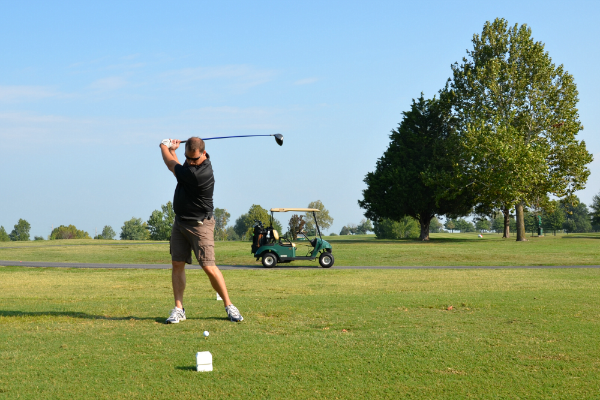 When I asked my husband what he thought about Schifferdecker's course, he said that he liked its openness because it makes for a much more forgiving course.
Hmm, I wonder if he's forgiven the tree that his ball ricocheted off of and then sent flying over to the neighboring fairway…
Schifferdecker Golf Course is located at 506 South Schifferdecker Avenue. Click here to visit its website.
To read more about my adventures in the area, visit JoplinMOLife.com.