Woolly mammoth fossils.
Arrowheads.
Glowing rocks.
Where in Joplin can you see these cool items?  At the Joplin Museum Complex in Schifferdecker Park.
The museum complex is located just west of the aquatic center. Outside of the entrance, visitors are greeted by a dinosaur sculpture which stands about six feet tall and is made from scrap metal and other items such as license plates. Kids will get a kick out of it.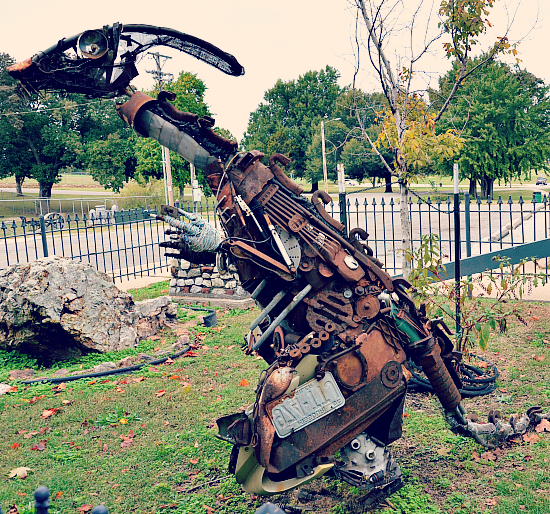 The complex houses a variety of collections. The exhibit displays are informative and offer some unique items to view. In the Everett J. Ritchie Tri-State Mineral Museum, huge slabs of rocks and minerals are displayed in an area that resembles the inside of a mine shaft.
On the way up to the second floor, there's a case containing fossil remains of a woolly mammoth and some Native American arrowheads – all discovered in the four-state area.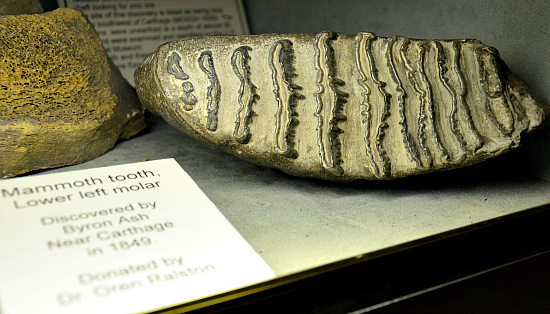 The exhibit continues upstairs, where it traces the lead and zinc mining history of the area. There are maps of the mining areas and I was curious to see if my house was built over a mine shaft. It wasn't.
I was fascinated by the exhibit showing which minerals are found in everyday household products.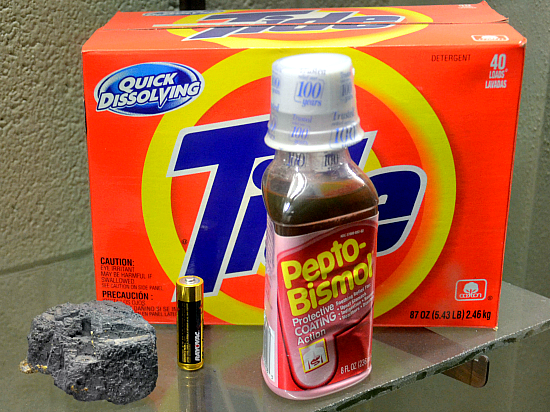 "Galena: Lead ore used in batteries and detergents. The production of lead leaves bismuth which is used in Pepto-Bismol."
Meanwhile, my kids were fixated on the display of fluorescent minerals. Here's what they look light with a standard light on them.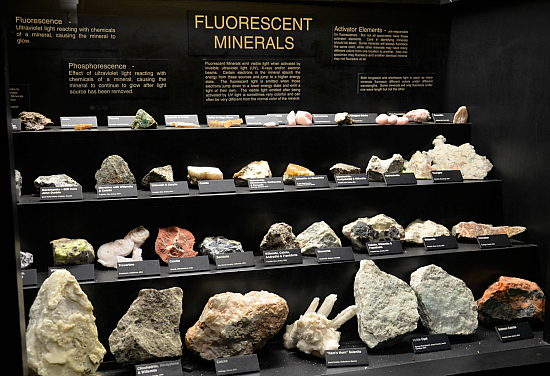 Here's what happens after they are exposed to a long-wave light.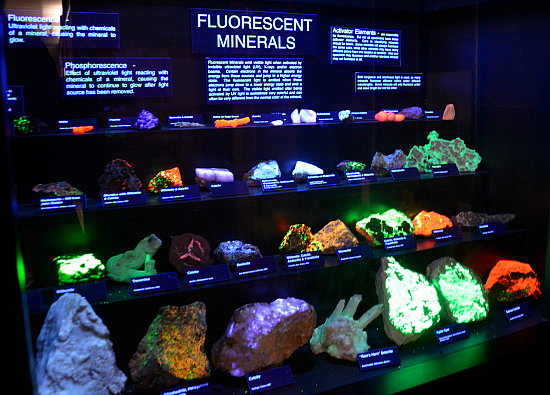 No wonder my kids kept pressing the long-wave light button; it was so mesmerizing to see those seemingly ordinary rocks transform into glowing, otherworldly formations.
On the other side of the museum complex, the Dorothea B. Hoover Historical Museum houses a variety of collections that focus on the history and culture of the Joplin area. Highlights of this section include artifacts from the House of Lords, a famous saloon from Joplin's mining days.
This roulette wheel from the 1890s was in the second floor of the House of Lords.
And jewelry that was recovered from Bonnie and Clyde's Joplin hideout in 1933.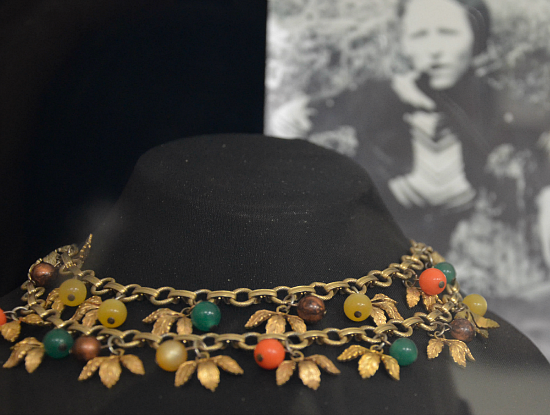 Other exhibits at the complex include the Joplin Sports Authority Sports Hall of Fame, the National Historical Cookie Cutter Museum, and the Merle Evans Circus Tent #27 Miniature Circus (my daughter spent about twenty minutes staring wide-eyed at this miniature circus that fills an entire room).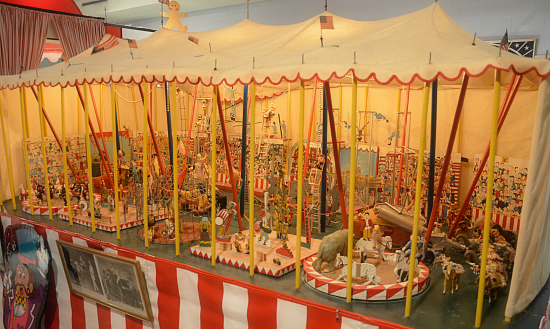 The Joplin Museum Complex is the perfect place for both visitors and residents to gain an understanding of Joplin's rich history.
Oh, and to see cool glowing rocks, too.
 The Joplin Museum Complex is located at 504 S. Schifferdecker Avenue.

To read more about my adventures in the area, visit JoplinMOLife.com.