Friends was a popular TV show when I was in college, and I've always wanted to hang out with my own friends at a place as cool as Central Perk.
I recently found that place, and it's called Joplin Avenue Coffee Company.
The second I stepped inside this coffee shop, I felt hip. The interior is an eclectic mix of local art, festive twinkling lights, and whimsical vintage items (like coffee pots and a retro TV – you know, the kind where you have to change the channel manually).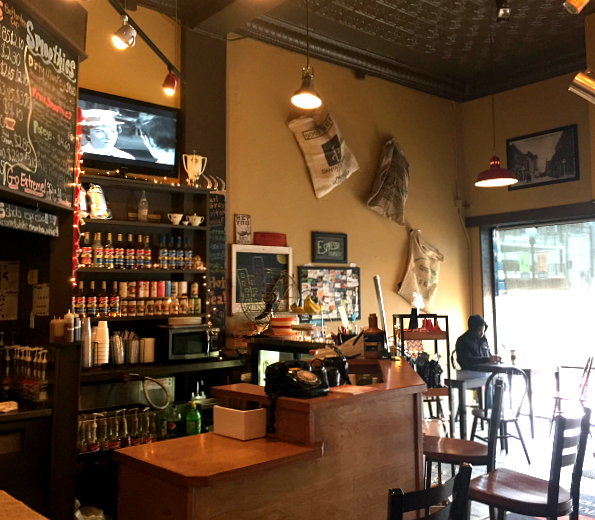 The place was abuzz with activity, yet it was still quiet inside. People were either working on their laptops or talking to each other in hushed tones.
JACC's extensive menu is written in colored chalk on a board behind the counter; there's a variety of latte drinks with playful names like the Lucky Leprechaun, as well as non-espresso drinks (great treats for kids), smoothies, teas, and regular old joe.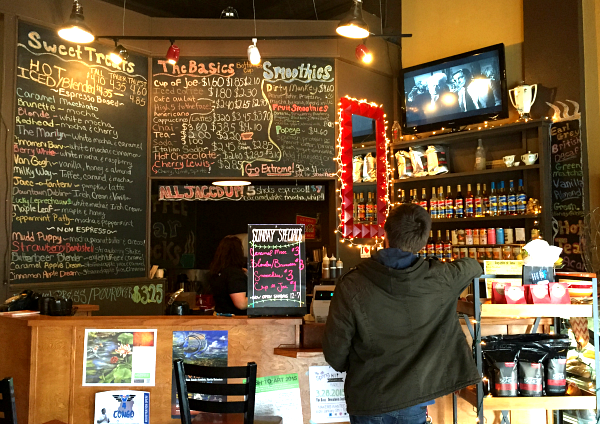 I ordered the Marilyn, one of JACC's most popular lattes. The combination of white mocha and sweet caramel went down smoothly, and instantly warmed me up. I also enjoyed crunching on the chocolate-covered espresso bean that was served with my drink – what a fun treat with my coffee.
I ordered a chai tea latte for my husband (he doesn't drink coffee – weird, right?), and it had a nice balance of cream and spice.
After fueling up at the counter, JACC customers can find a spot to plug in and enjoy free wi-fi. There are tables in the sunny front room, plus this single table in this incredible nook.
There's also a large room in the back that has lounge seating (perfect for conversing), and high tables near electrical outlets (perfect for studying and working).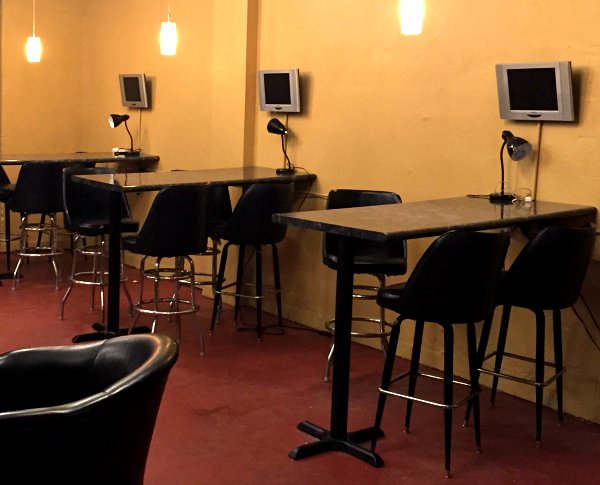 The focal point in the back room is this bar – a curious site in a coffee shop.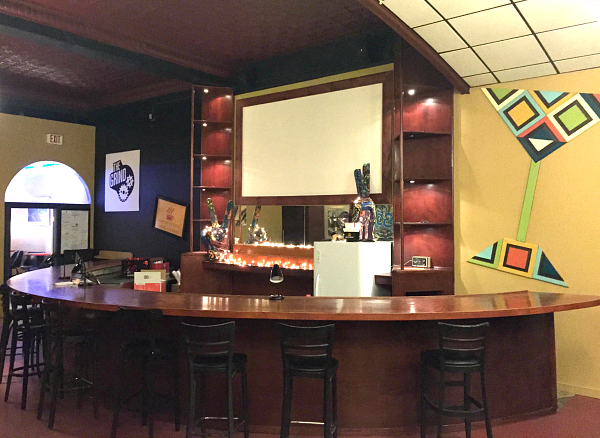 Apparently, this back room is used when JACC hosts private parties and concerts (click here to see what's happening on JACC's Facebook page).
With its hip, relaxed atmosphere and steady flow of regular customers, JACC is Joplin's Central Perk.
Joplin Avenue Coffee Company is located at 506 S. Joplin Avenue. Click here to see its Facebook page.
To read more about my adventures in the area, visit JoplinMOLife.com.