Taking a bite of homemade pie is like taking a trip home. One taste of tender, flaky pie crust makes us think of our sweet, apron-clad grandma bustling about in her kitchen, pressing dough into a pan with her gently weathered hands, infusing love into her baked creations.
Pie has inhabited a special place at the American table, and at our family gatherings, for so long that it's become more than a mere dessert item; it's become a feeling.
There's a bakery in Joplin that captures the essence of all that pies have to offer: the delicate crust, the sweet fillings, the warm comfort that you feel with each bite. This is The Pie Safe.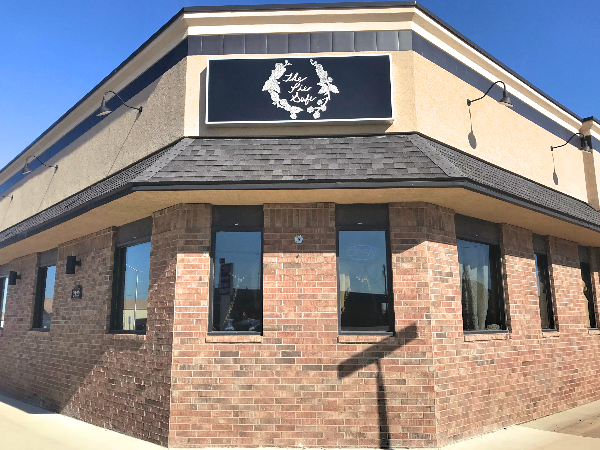 The modern exterior of this pie shop belies its vintage decor, with its faux, pressed-tin ceiling, crystal chandelier, tasseled drapes, and paintings with gilded frames.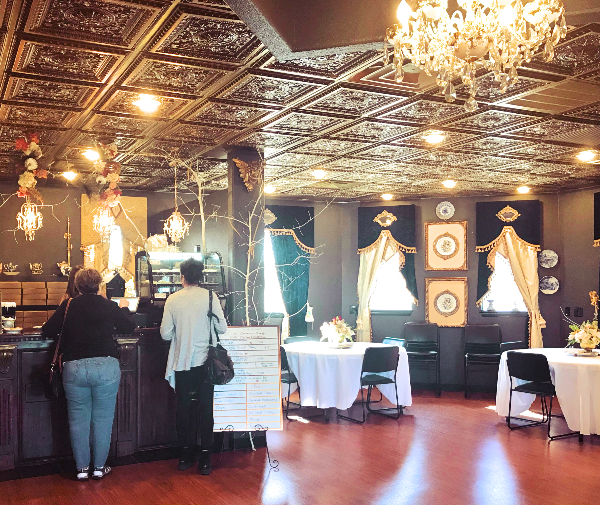 It feels like stepping into grandma's house, the perfect setting in which to enjoy a slice of pie and a cup of tea.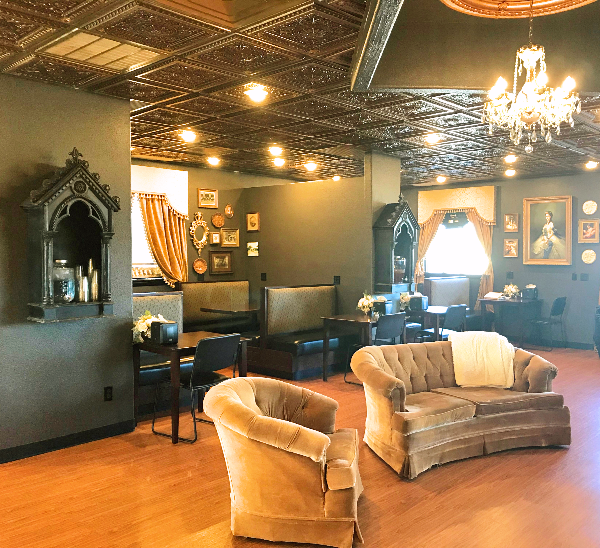 The Pies
The display case at The Pie Safe is stocked with a variety of 4-inch mini pies, an ideal size for sampling. On my first visit there, I selected four pies to bring home to share with my family: (clockwise, from the left) Pumpkin, Signature Blackberry, White Chocolate with Mountain Rose Apples (a seasonal pie topped with slices of an apple variety that has rose-colored flesh), and Vivian's Pecan.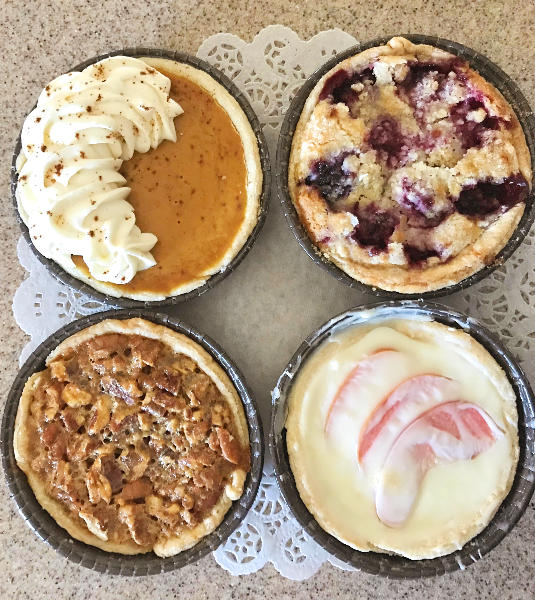 On a separate occasion, I brought home the Christmas Key Lime mini pie, with infused candied cranberries and Chantilly cream,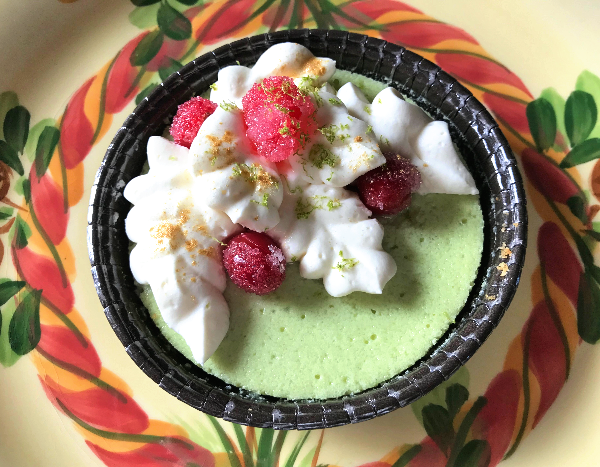 and the Good Cherry mini pie, because my daughter loves cherry pie.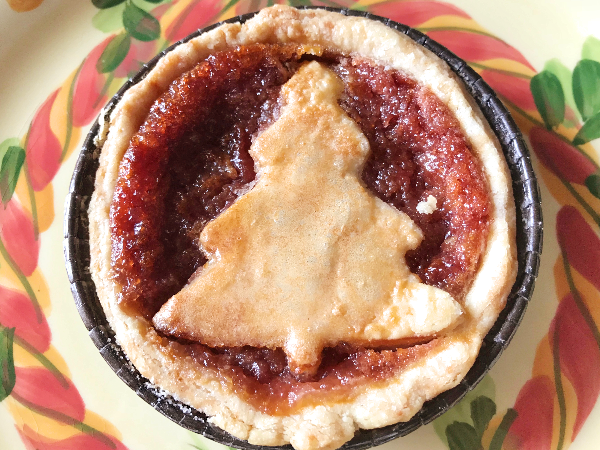 Which one did I like the best? Geez, that's like asking which one of my children is my favorite. Their unique qualities make them difficult to compare to one another, but they are all wonderful in their own ways (both the pies, and my kids).
But one thing is for sure: The crust on these babies is second to none (the pies, not my kids…I hope). Its buttery flakiness provides a solid foundation for the variety of delectable flavors that The Pie Safe offers.
Tasty Teas
The Victorian-inspired theme inside The Pie Safe makes it a nice spot to have a spot…of tea. The Pie Safe serves loose leaf teas from Savoy Tea Co. of Fayetteville, Arkansas, which sells fine teas from all over the world. You can even buy some in a charming decorative tin to take home with you.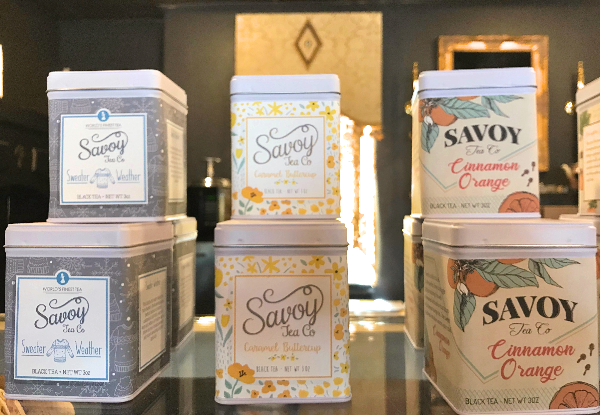 When my husband, Travis, and I recently stopped by The Pie Safe, we ordered the tea flavors of the day; he ordered a cup of Savoy's spicy Cinnamon Orange tea, which was served hot, while I ordered the yummy iced Caramel Buttercup tea, which I got from this beverage dispenser in this ornate niche.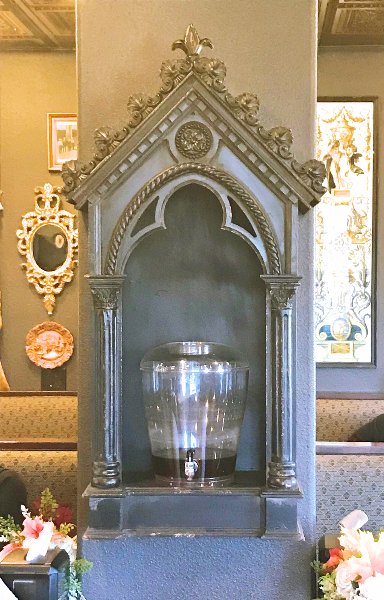 Lunch
You might think that, with all this pie and tea talk, that dessert is the only thing that's served at The Pie Safe. But you would be wrong. This is a popular meeting place for lunch, too.
You can choose from chicken salad on a croissant or, if you are watching carbs, you can order it served the keto way – over romaine lettuce. In fact, there are many keto options on the menu here, both for lunch and for dessert.
But if you're not watching carbs, try one of The Pie Safe's rotating sandwich flavors, like the mouthwatering Turkey Panini, with homemade cranberry sauce (made with orange and pecans), Brie, spinach, and garlic aioli. Or, if you can't resist eating at The Pie Safe without consuming something containing a scrumptious crust, try the Chicken Pot Pie, a 5-inch pie stuffed with chicken, celery, and carrots.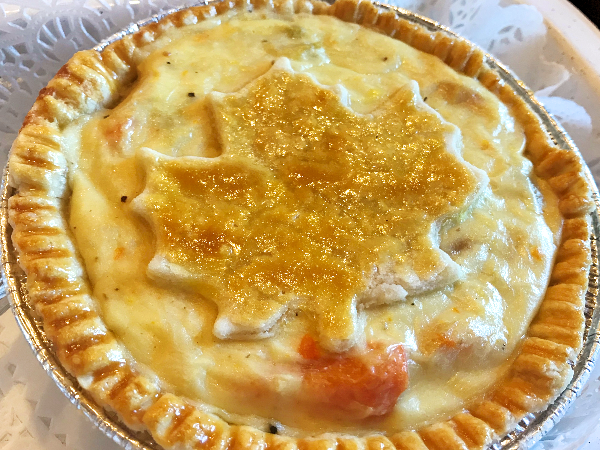 Or try the savory quiche, filled with artichokes, spinach, bacon, and cheddar.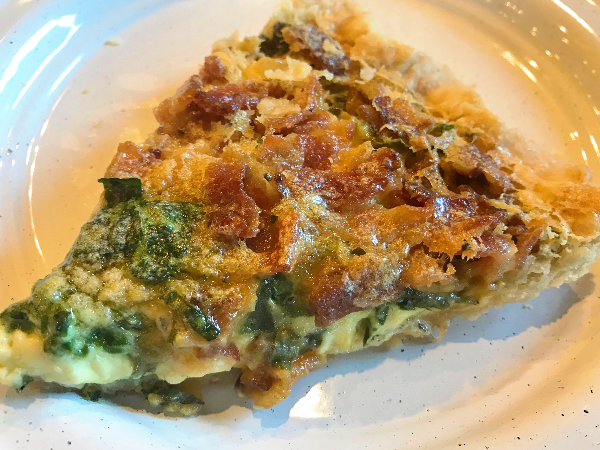 It was so tasty, even my non-quiche-loving husband liked it.
Parties and Catering
If you are interested in having a tea party at The Pie Safe, complete with a real tea serving set, contact the shop for more details. If you're planning a party at your own home and want to serve some goodies from The Pie Safe, then take a look at the special-order menu, which includes whole pies, 3-inch event pies, hand pies, blossoms, and cream puffs. Follow the Pie Safe on Facebook to find out when special treats become available, like the to-die-for sugarplums filled with buttercream.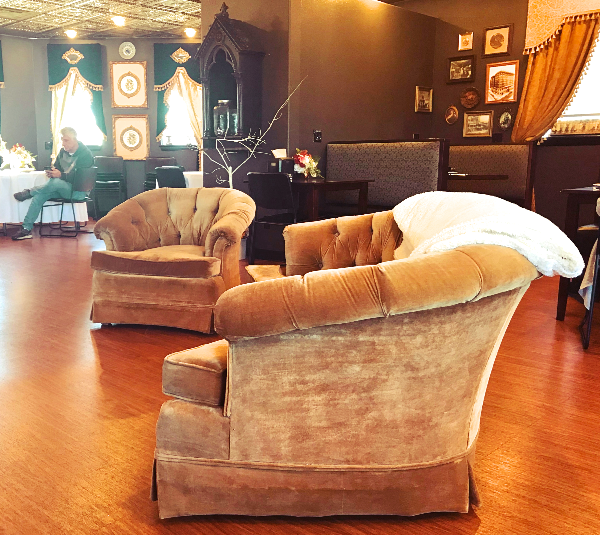 Hours
Currently, The Pie Safe is open every week, Wednesday through Friday; occasionally it will be open on a Saturday, so check out its current posts on Facebook, or call before you go.
When you're craving the comfort of an American pie, stop by The Pie Safe.
It's the next best thing to your grandma's kitchen.
The Pie Safe is located at 2129 South Main Street. Click here to follow it on Facebook. 
To read more about my adventures in the area, visit JoplinMOLife.com.