Ladies, where was the last place you shopped for boutique clothes and accessories?
Was it in Kansas City? Northwest Arkansas? Tulsa?
Or was it right here in Joplin?
"What??" you may be thinking. "Joplin doesn't have trendy boutiques like those you find in big cities!"
Well, actually we do.
In fact, we have several. 
Fun, fresh, and original, Joplin's women's boutiques offer fashionable merchandise for every budget.
So grab a friend and visit one of following trendsetting stores right here in town.
 The Boutiques
Blue Moon Boutique, 613 South Main Street
This "modern boutique with a vintage soul" carries trendy clothes, accessories, gifts and home decor. Even if you're not in the mood to shop (but why wouldn't you be?), at least take a stroll through the store to see the ever-changing whimsical displays featuring both new and cleverly repurposed items.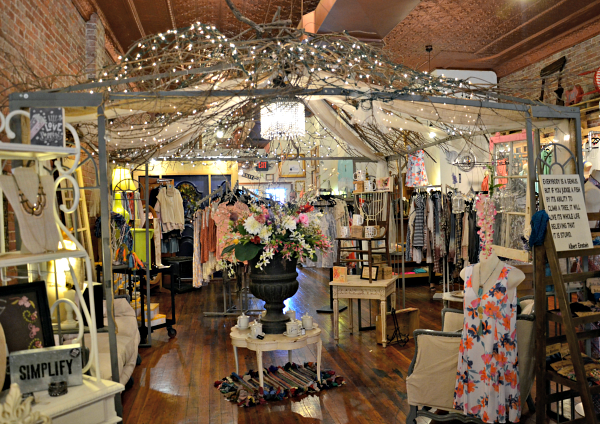 Favorite finds: Boho chic Urban Mango dresses and Good Work(s) Make a Difference leather wrap bracelets. 
Blush Boutique, 420 South Main Street
The racks and shelves at Blush Boutique are teeming with the freshest trends in clothing, accessories, and gifts. Owned by the mother-daughter duo of Julie and Bailey Bollin, Blush Boutique is an affordable and hip fashion destination.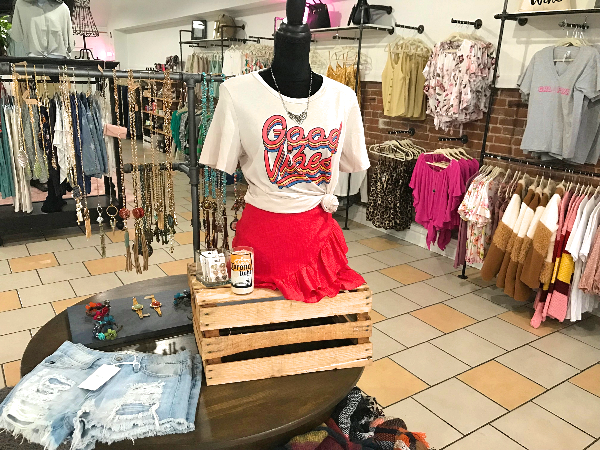 Favorite finds: Flowing tops by Umgee, and collapsible water bottles by Que.
Lennon's Boutique, 2722 South Main Street, Suite B
If you're looking for specialty brands like French Connection and Free People, as well as premium denim from brands like Citizens of Humanity, stop by Lennon's Boutique. Owner Kirsten Anderson has worked in the northwest Arkansas retail market and is introducing popular and clothing and accessory lines from there to the Joplin market.
Favorite finds: Flirty Jeffrey Campbell booties and fun graphic tees from Chaser.
Pink Door Boutique, 1532 W. 32nd Street, First Floor
Would you ever think of going to a medical office building to buy some fashion accessories? Me, neither. But I stumbled across this store after a going to a doctor's appointment in the building one day, and I've since returned to buy items for myself as well as gifts for friends.
Pink Door Boutique carries hard-to-find women's health products, such as items for nursing or for post-mastectomy care (bras, wigs, hats, etc.). But beyond providing essential medical equipment, Pink Door Boutique strives to make its customers feel whole. This is why the store carries trendy shoes and accessories, as well as the Jane Iredale line of cosmetics.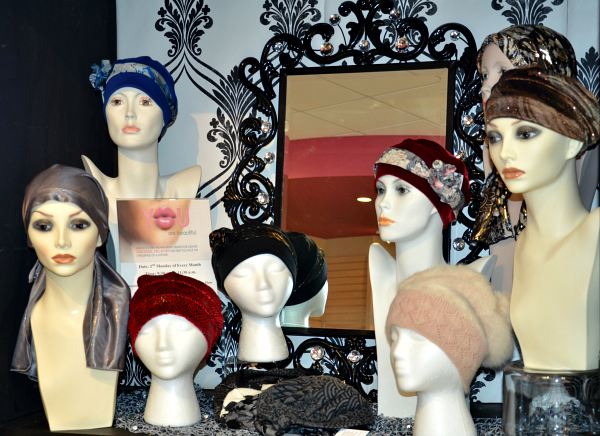 Favorite finds: Funky Shreds scarves and adorable shoes from Lindsay Phillips.
Sophie, 531 South Main Street
This "candy store for shoe addicts" has been sustaining my sweet tooth since its opening in 2007. In fact 80% of the footwear in my closet has been purchased here. With brands like Volatile, Naughty Monkey, and Chinese Laundry, Sophie offers the latest footwear fashions at affordable prices.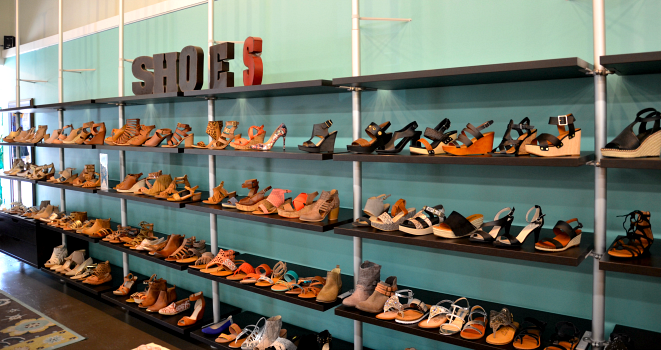 But Sophie is more than just shoes. In fact, with a wide selection of handbags and accessories plus a boutique clothing section, the store offers everything you need to create an outfit from head to toe.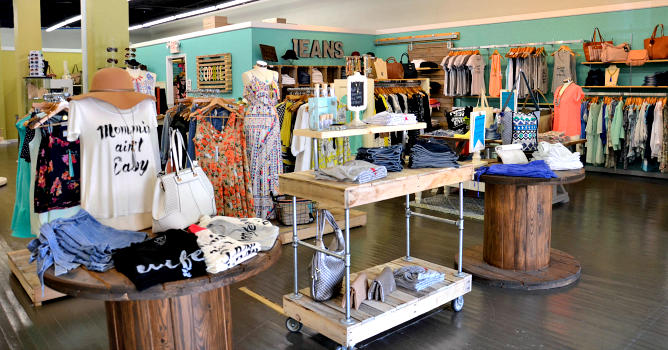 Favorite finds: Black wedge pumps from Restricted (my favorite pair of shoes – so comfy!) and the roomy hobo handbags from SR Squared.
So, did you get some ideas from this list?
I know I did. Perhaps one too many…
To read more about my adventures in the area, visit JoplinMOLife.com.
*Updated 3/28/19