Ah, September in southwest Missouri.
It's a time when the weighty summer air dissipates, revealing a clear sky the color of a robin's egg. After spending the sizzling days of summer indoors in the air-conditioning, people emerge from their homes to breathe in the cooler air and to reconnect – with the outdoors, and with each other.
When summer hibernation ends, the community festival season begins. One of the first festivals of the season is Joplin Arts Fest.  While art is the star of the festival, you can also listen to live music, grab a bite to eat from one of the food trucks, cool down with a drink from the beer/wine tent, and watch the kids get creative doing artistic activities (and get their faces painted, too).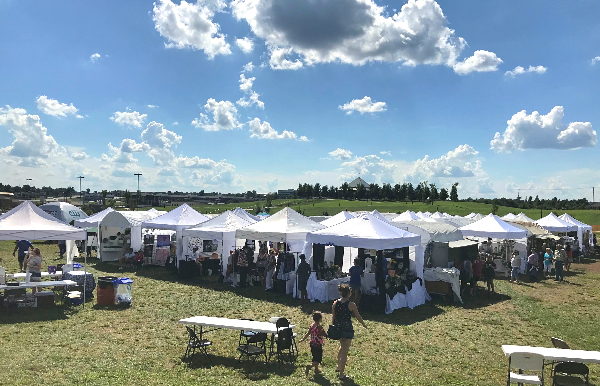 The tranquil setting of Joplin's Mercy Park serves as a backdrop for this festival which features over 40 local and regional artists displaying a variety of work. There's pottery, glass art, sculptures, drawings, photography, woodworking, and jewelry. Here are some of the highlights of art I saw, along with links to the artists' websites so you can see for yourself how gifted they are.
Steve Doerr of The Wooden Doerr turns pieces of wood into works of art.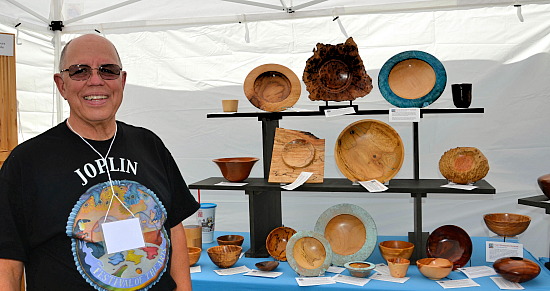 To me, it's a miracle how he does it. Check out the brilliant turquoise running through this piece of maple. It's absolutely stunning!
The work of Andrew Batcheller, a Kansas City native living in Joplin, has an otherworldly feeling to it.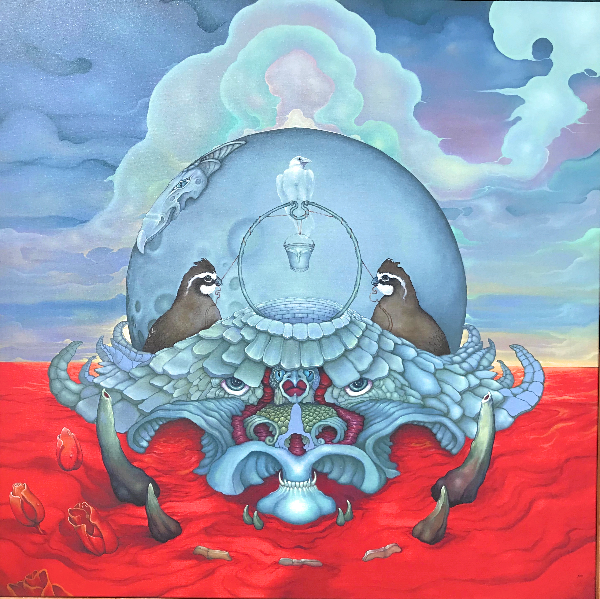 Batcheller frequently uses birds as subjects to represent the human condition. His work is powerful and deep, and I find myself seeking the artist's description of his work in order to fully understand the meaning behind each piece.
Sometimes photographs can look like paintings, and the work of Ron Mellott of Bloomington, Indiana, is an example of that. Here is a photo he took of some aspens in autumn in Colorado.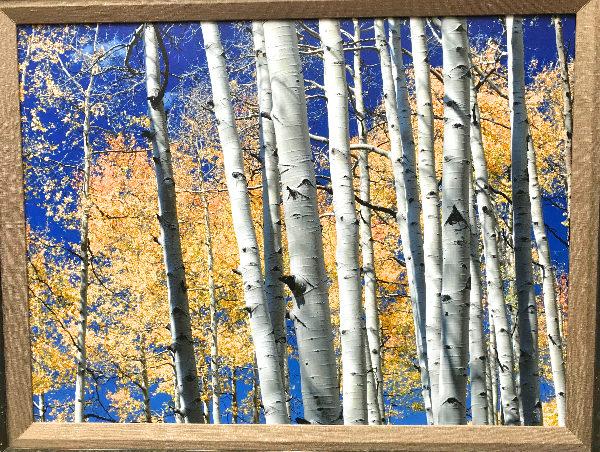 Now for Natalie Wiseman, a previous Joplin Arts Fest Best in Show winner.
I was introduced to Natalie's work at Spiva Center for the Arts a few years ago and became an instant fan. Her bright, surreal still life paintings are whimsical and fun, like this one called Sink or Swim.
Live music has its place at Joplin Arts Fest, as well.  There's a pavilion next to the water where local musicians perform throughout the day. Past performers include JOMO Jazz, Joshin the Giants (bluegrass and country), Kufara (a marimba ensemble), and Ozark Bards (folk songs of the Ozarks).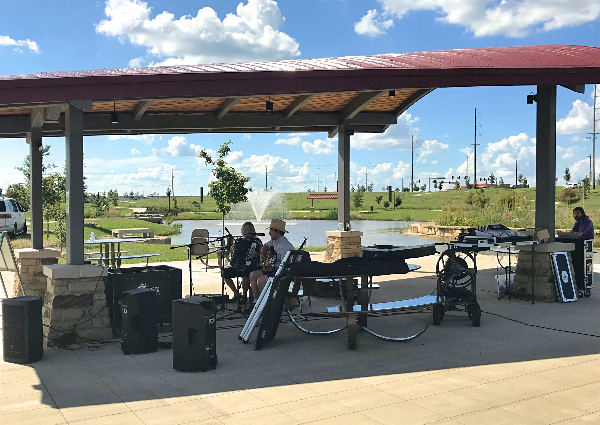 Cool off with an adult beverage from the beer/wine tent, and be sure to sample from the variety of food trucks at the festival, including Blondies Woodfired Wheelhouse Pizza, El Taco Loco (street tacos), Fried Fancies (gourmet funnel cakes), and Pineapple Bliss (low-calorie, soft-serve frozen treats).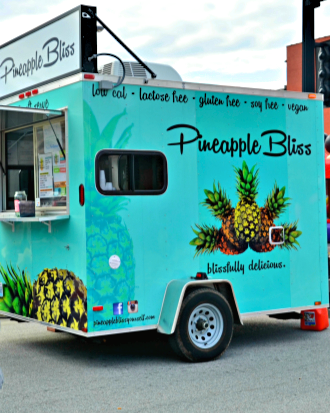 Turn off the A/C, open those windows, and let that cool September air flow through your house. Meanwhile, you can join your friends and neighbors in beautiful Mercy Park to celebrate the beauty of the season at Joplin Arts Fest.

Joplin Arts Fest is held at Mercy Park, 3002 St. John's Boulevard. For details about this year's event, visit JoplinArtsFest.com.
To read more about my adventures in the area, visit JoplinMOLife.com.
(Updated 9/17/19)