Each time I go, I  feel it long before I see it.
Its vibration is so powerful, rising up from the stark industrial park and transforming everything it touches it into a colorful backdrop of imagination and whimsy.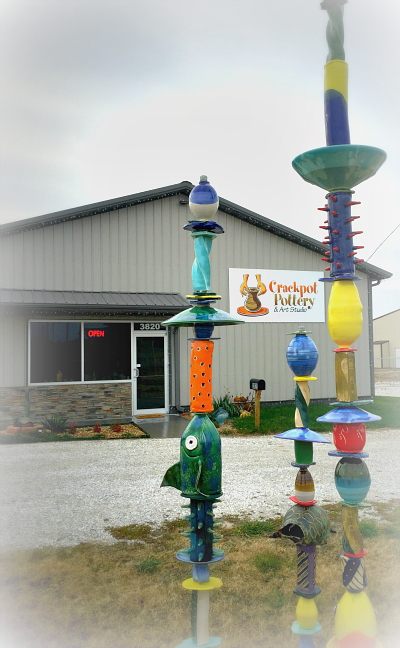 What I feel is the creative buzz emanating from the artistic worker bees at Crackpot Pottery & Art Studio. This community clay art center is a magnet for inspired craftspeople, and they use the studio here to breathe life into their ideas.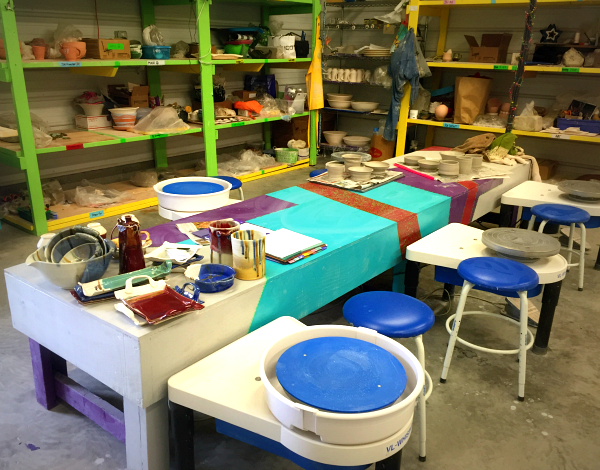 Founded by Suzi Huntington and Brent Skinner, Crackpot Pottery is "THE place to be if you're interested in getting a little dirty all in the name of art and fun," according to its Facebook page. I decided that I DID, indeed, want to do just that, so I visited the studio for a Saturday drop-in class.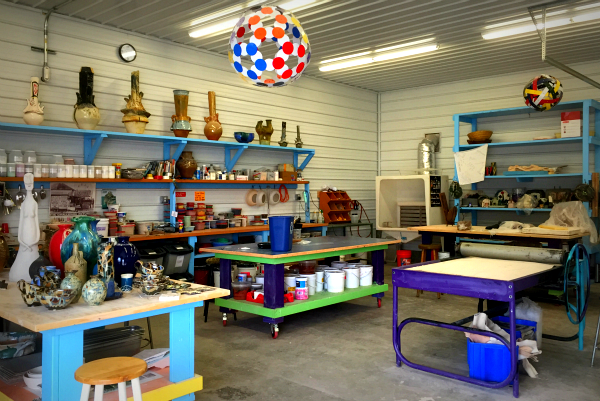 What's great about Saturday drop-in classes is that they don't require much commitment from people like me, people who want to try something new and different but can't quite dedicate ourselves to a regular 8-week pottery class (although Crackpot Pottery offers several of those for the people who can commit).
At $30 for the class (plus materials, which cost me $18), I found this to be an affordable way to stretch myself creatively. But the best part of these Saturday classes is that I received one-on-one instruction every time. That's the benefit of having so many craftspeople buzzing about the center: there's always someone available to share their talent with newbies like me.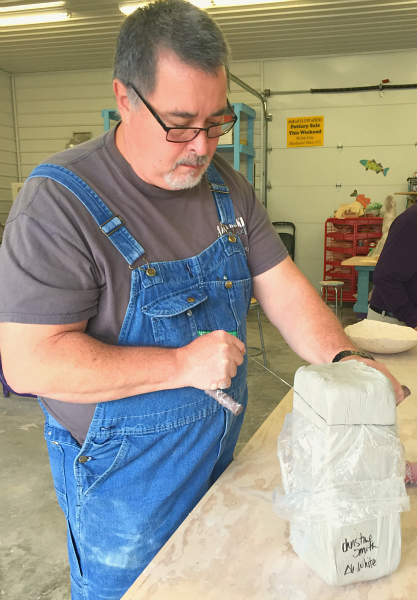 I was paired with Kevin Audley, an instructor with the patience of Job. Ceramics artists like Kevin make working with clay look deceptively easy, so I naively approached my projects with a casual confidence that quickly turned to surprise, then frustration. How come my hands don't effortlessly transform the clay into a piece of art?
I took a deep breath, then gave myself a pep talk. I know I'm not here to create a museum-quality piece. I'm here simply to create, to stretch myself beyond my comfort zone to see what can happen.
I felt much better after I stopped judging my progress and allowed myself to enjoy the process.
I decided to make a bowl and some trays, although I was tempted to make this adorable piggy bank.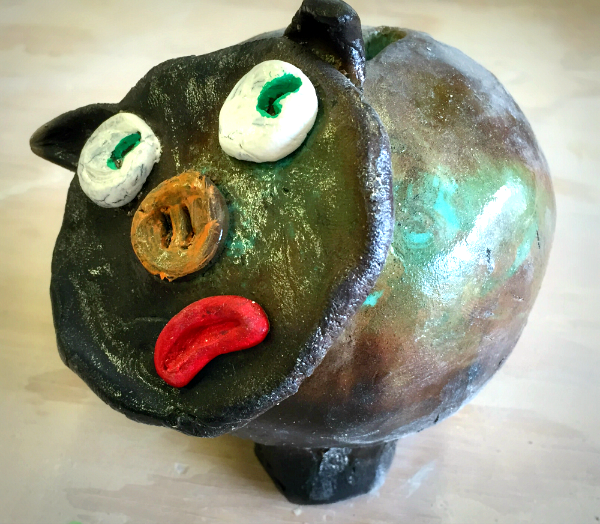 I'll bring my daughter in to do that next time (after all, I still have a lot of clay left to use!).
Once I finished forming my pieces, the clay needed time to dry out, so I'd have to return on another Saturday to complete the next step: glazing.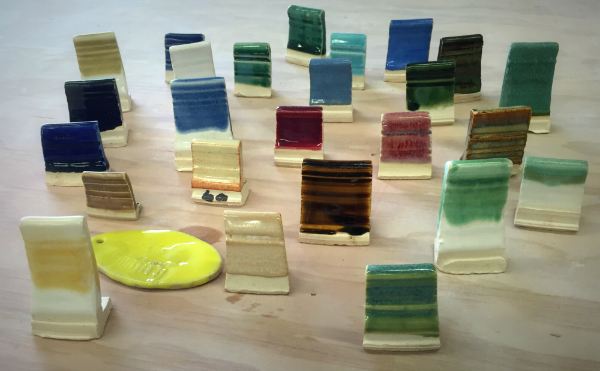 I love the alchemy of this part of the process: choosing a finished color from the tile samples, dipping the clay pieces into the buckets of glaze (that often looked completely different from the samples), then wondering how the intense heat of the kiln would transform the finish into the color that I envisioned.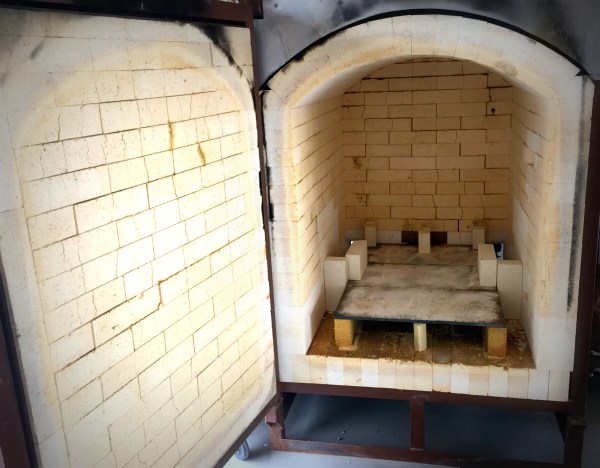 There are several kilns located in back of the studio and they are fired weekly. Here's how my oxblood-glazed stamped tray looked after it was fired.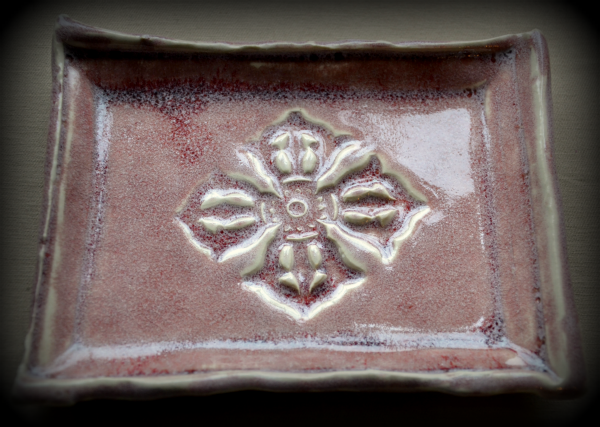 When I was at Crackpot Pottery, I marveled at the stunning work of the artists all around me, both in the studio and in the gift shop. While, yes, I'm proud of my little stamped tray, other artists at Crackpot Pottery have created breathtaking works like these: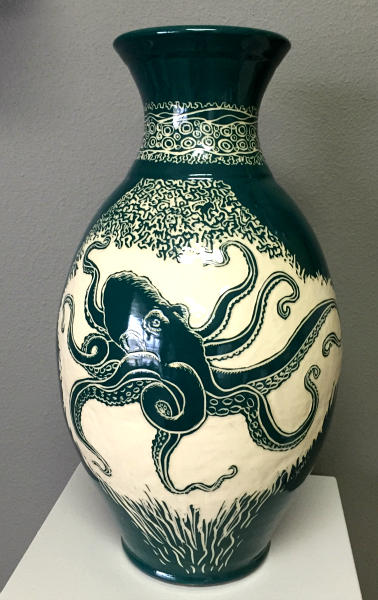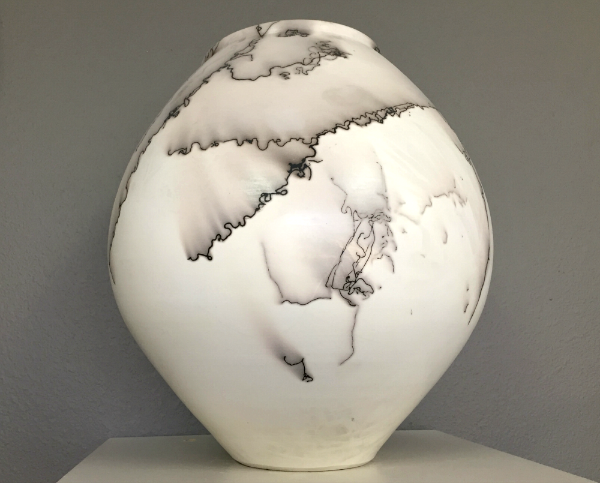 I know I shouldn't compare my work with theirs, but come on.
In particular, the work of Brent Skinner caught my eye. I couldn't resist coming home with this, which is now my favorite mug.
Notice the oxblood coaster. See, I did find a practical purpose for my artwork!
If you are looking to try something new, check out Crackpot Pottery's Saturday drop-in class. Whether or not you're crafty, Crackpot Pottery's ever-patient staff will make you feel like a ceramics star.
Crackpot Pottery & Art Studio is located at 3820 E. 20th Street. Click here to visit its Facebook page.
To read more about my adventures in the area, visit JoplinMOLife.com.