Have you ever wanted to make your own jewelry? A glass ornament? Ceramic dinnerware?
Or maybe you'd like to paint your very own picture to hang in your home?
You can learn how to do all those things right here in town because the art studios in Joplin offer classes which cover a wide variety of skills, materials, and techniques.
And, no, you don't have to be a Picasso to enjoy taking one of these classes. The mission of these studios is to make art accessible to the general public, so they offer classes for every skill level.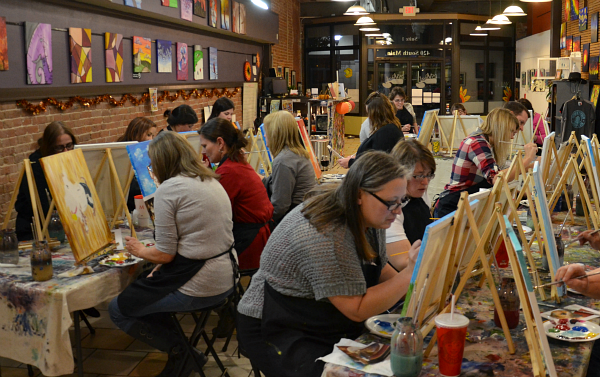 In addition to offering art classes, many of these studios have galleries displaying the work of talented artists in the community – and it's for sale. So if you're looking for an original piece, either for yourself or to give as a gift, definitely visit these galleries.
The Studios
Crackpot Pottery: This is "the place to be if you're interested in getting a little dirty all in the name of art and fun," according to its Facebook page.
With drop-in Saturday classes, students can get one-on-one instruction as they shape mud into decorative items. Sometimes those artistic items serve an additional purpose, like this cute – and useful – piggy bank. 3820 East 20th Street
Firehouse Pottery: Turn a piece of unpainted pottery into your very own work of art at this studio. Unpainted items include tiles, mugs, plates, vases, wine glasses, holiday decor, animal figurines for kids (and adults!) to paint, and much more.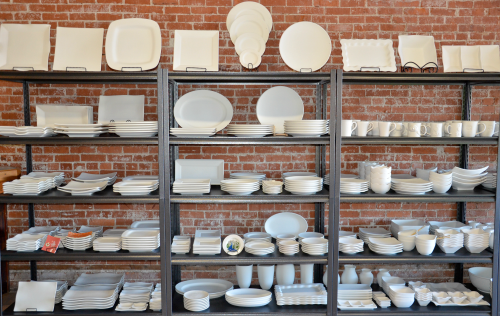 Walk in and paint any time, or sign up for a special session like "Date Night" or "Story Time Pottery" (for the little ones). 122 South Main Street
George A. Spiva Center for the Arts: This "fine art hub of the Four States" offers classes in painting, anime, fused glass, photography, jewelry, and more.
For children, Spiva offers ongoing weekly classes which introduce them to a variety of media ("Preschooler and Pal Art Class" and "Creation Station").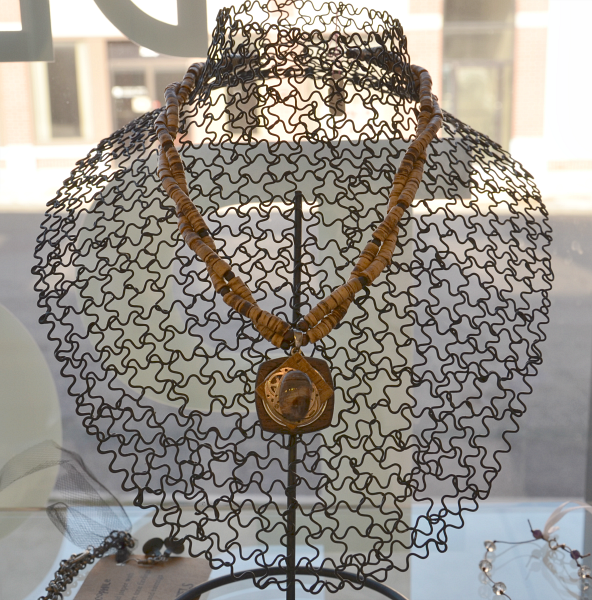 Browse through Spiva's gift shop to see original work from local and regional artists. Of course, no visit is complete without walking through the galleries to see the latest exhibits featuring artists from all over the world. 222 West Third Street.
Local Color Art Gallery & Studio: This gathering place for local artists offers Saturday painting classes for beginning and intermediate students, ages 8 and up (all materials are included), plus Wednesday classes for more experienced painters (who bring their own materials).
The studio also offers a monthly "Vino and Van Gogh" class, where instructors lead you through the process of painting a work by one of the masters in the art world, such as Van Gogh or Monet, while you enjoy a glass of wine.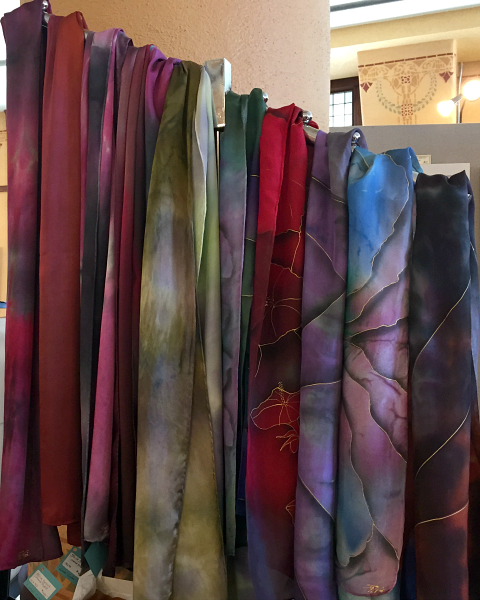 Walk through the gallery to see the abundant talent of our area's artists, including paintings, art glass, jewelry, woodwork, ceramics, hand-dyed silk scarves and more. 1027 South Main Street
RSVPaint: Relax, sip, visit, and paint with your friends at this art studio. Enjoy a glass of wine (or beverage of your choice) while RSVP's instructors lead you through the painting process, step by step. Capture the image of your pet on canvas at the monthly Paint-Your-Pet session, where your favorite pet photo…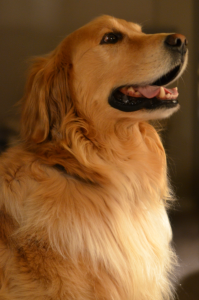 …becomes a piece of art.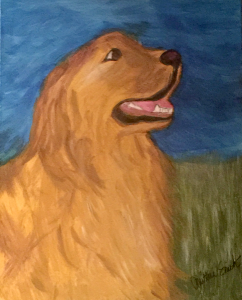 Painters of all ages are welcome during designated times, such as "Saturday Family Paint" and "Walk-In Wednesdays." 223 West 3rd Street
Art in Joplin is thriving right now, thanks in large part to one organization whose mission it is to create awareness of cultural arts in the community: Connect2Culture.
Each week, Connect2Culture sends out a newsletter containing a comprehensive list of upcoming classes and events in the Joplin arts community; I highly recommend subscribing to it!
To read more about my adventures in the area, visit JoplinMOLife.com.